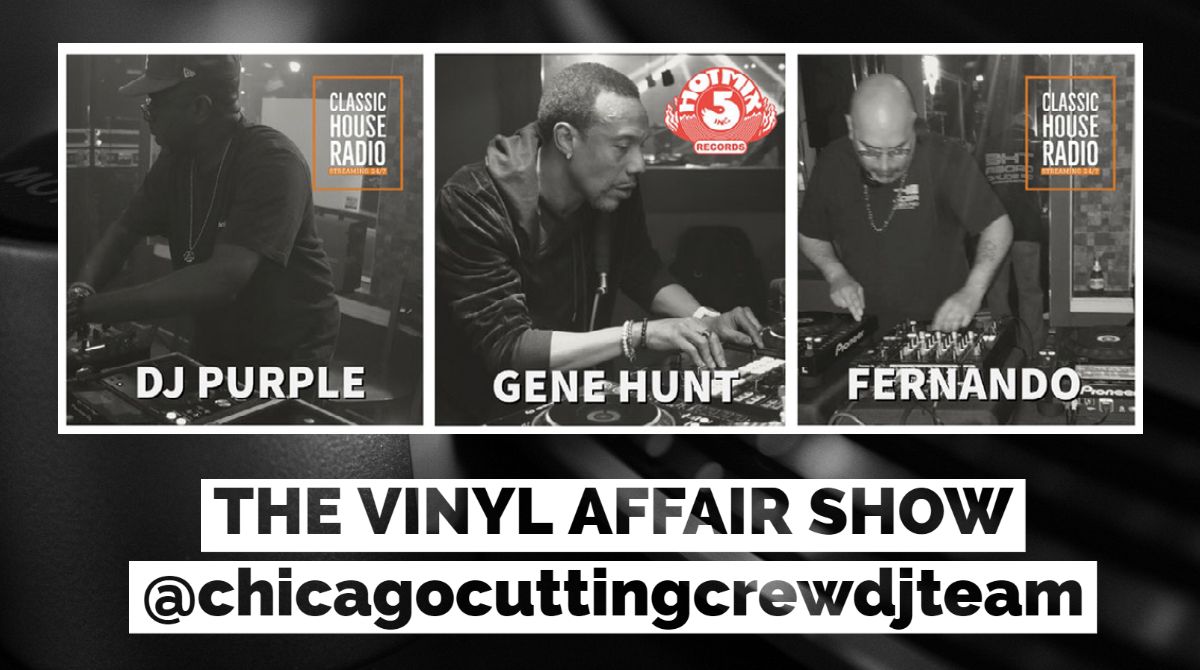 Friday September 25th Classic House Radio will be appearing on the Vinyl Affair Show the hottest live stream show in Chicago. This week they will be featuring special guest Gene Hunt and our resident DJs Fernando and Dj Purple. The show is hosted by Dave C (Cutting Edge Music Group) and begins at 7pm CDT on the Chicago Cutting Crew DJ Team Facebook  page.
Use the following link to watch the live stream and follow the Vinyl Affair Show.
Classic House Radio will also be hosting a watch party on our Facebook page. Use this link to watch and follow us.