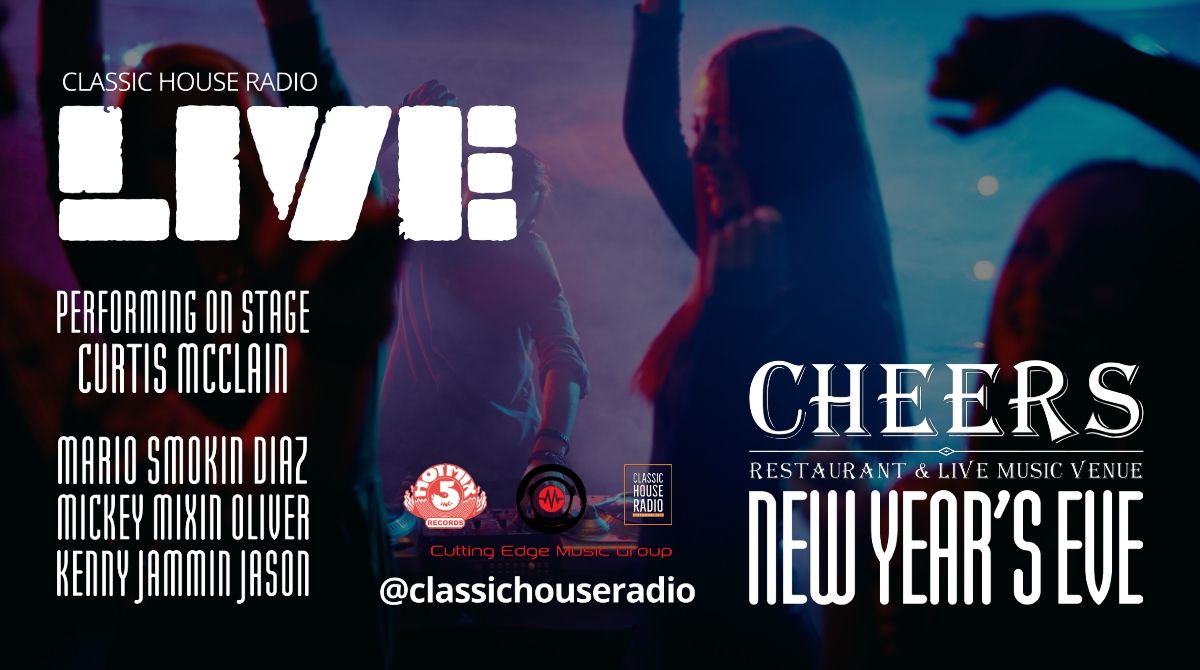 We have another great week of Classic House Music coming up for you. This Saturday night on The Order of Sound Mix Show we will replay some of the live mixes from our recent events at  Vegas Vegas in Griffith Indiana, the Watra Night Club in Chicago and Jalapeno's in Schererville Indiana. See the schedule below for air time.
Tickets are now available for Classic House Radio Live from Cheers Live Music Venue on New Year's Eve. This going to be a huge party featuring Hotmix 5 Djs Mickey Mixin Oliver, Kenny Jammin Jason, Mario Smokin Diaz and the voice of house music Curtis Mcclain on stage. Ticket prices start at $30 on Eventbrite. Cover will be $50 at the door. Admission includes champagne toast, food buffet and party favors. Tables are available in groups of 4 or 6. Visit the Classic House Radio Live NYE from Cheers Facebook event page here. Check out the the event page on our website here. Tickets can be purchased on both pages. Ticket sales handled by Eventbrite.
Listen to Classic House Radio here. 
Check out our Mixcloud page here. 
Check out our music page here. 
The complete schedule for Classic House Radio below. 
Read more