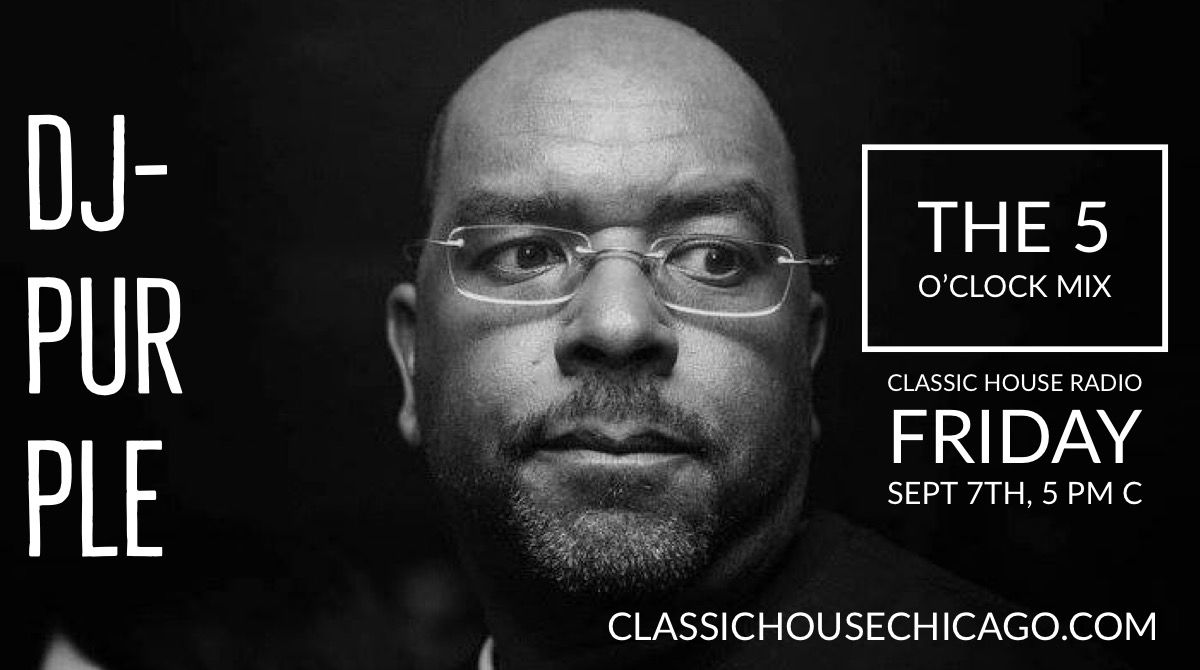 ---
This week on Classic House Radio we kick things off with 6 hours of Classic House mixes from The Order of Sound on Labor Day starting at noon central time. Later Monday night we have Dany Belvedere on the 10 O'clock Mix.
Tuesday catch The Classic House Program hosted by Fernando 7-9am central. Music and talk for your morning drive. The Classic House Program is on Monday-Friday. On Tuesday Fernando will replay the Interviews of Dajae, Dj Opie and Dj Lorenzo from the 8 City Neighborhood 2nd Annual Picnic in Chicago Heights Illinois. 
Wednesday Dj Chill X is our special guest on the 5 O'clock Mix. Visit djchillx.com 
Friday Dj Purple is back with a special mix on the 5 O'clock Mix. Visit Dj Purple's Mixcloud page.
Friday and Saturday night The Order of Sound is on 10pm-2am. 4 hours of back to back Classic House mixes from resident Dj's Fernando, Dj Magic Mike, Dj Baby O Dany Belvedere.
complete schedule - Regular rotation of Classic House Music otherwise.
The Classic House Program M-F 7-9am central (music and talk)
The Noon Mix M-Sat 12pm central  (Classic House mixes)
Tuesday - Fernando 
Wednesday - Dj Baby O
Thursday - Dj Magic Mike
Friday - Dj Baby O
Saturday - Dany Belvedere 
The 5 O'clock Mix M-F 5pm central (Classic House mixes)
The 10 O'clock Mix M-Thurs 10pm central (Classic House, Underground, Deep House Mixes)
Tuesday- Dj Magic Mike
Wednesday- Fernando
Thursday- Dany Belvedere