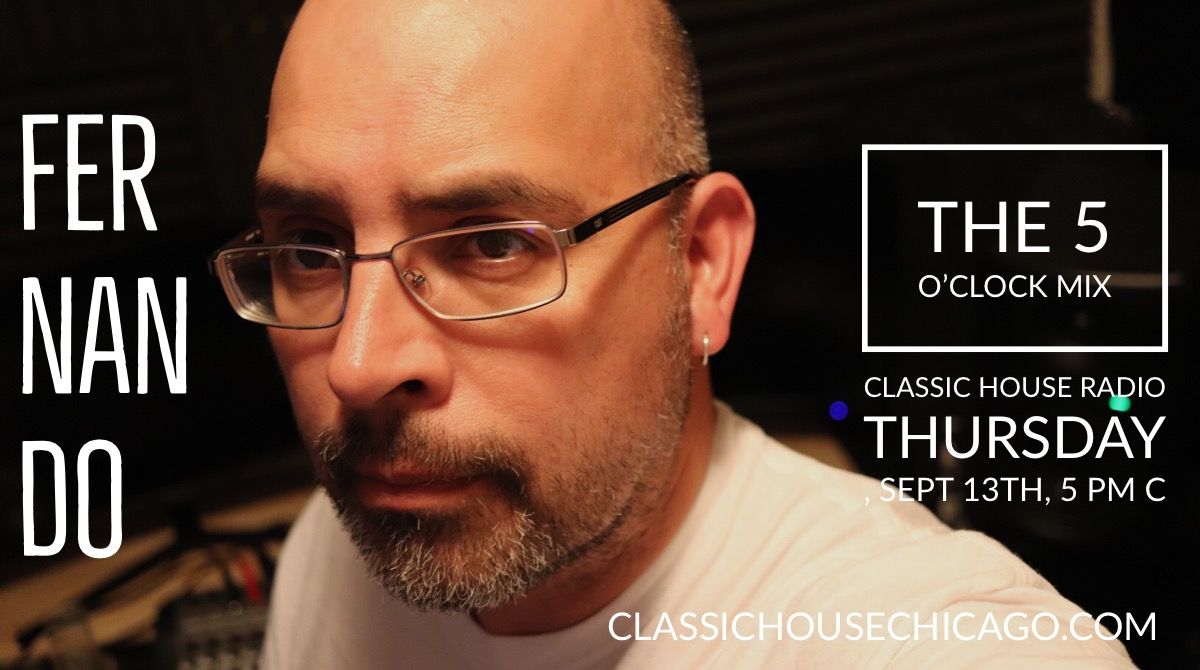 ---
We get things rolling this week with The Classic House Program, music and talk for your morning drive hosted by Fernando 7-9am central. This weeks highlights and complete schedule are below. 
Follow Classic House Radio
Monday Dj Gil G is our guest on the the 5 O'clock Mix. Check him out here. 
Wednesday Dj Chill X is our special guest on the 5 O'clock Mix. Visit djchillx.com  
Friday Dj Juice is back with a guest mix on the 5 O'clock Mix. Visit his mixcloud page 
Friday and Saturday night The Order of Sound is on 10pm-2am. 4 hours of back to back Classic House mixes from resident Dj's Fernando, Dj Magic Mike, Dj Baby O, Dany Belvedere and Dj Lorenzo.
. 
The complete schedule - Regular rotation of Classic House Music from the 80's & 90's otherwise. 
The Classic House Program M-F 7-9am central (music and talk) hosted by Fernando. 
The Noon Mix M-Sat 12pm central (Classic House mixes) 
* Monday - Dj Lorenzo 
* Tuesday - Fernando 
* Wednesday - Dj Baby O 
* Thursday - Dj Magic Mike 
* Friday - Dj Baby O 
* Saturday - Dany Belvedere 
The 5 O'clock Mix M-F 5pm central (Classic House mixes) 
* Monday - Dj Gil G 
* Tuesday - Dj Magic Mike 
* Wednesday - Dj Chill X (guest mix) 
* Thursday - Fernando 
* Friday - Dj Juice (guest mix) 
The 10 O'clock Mix M-Thurs 10pm central (Classic House, Underground, Deep House Mixes) 
* Monday - Dj Magic Mike 
* Tuesday - Dj Lorenzo 
* Wednesday - Fernando 
* Thursday - Dany Belvedere