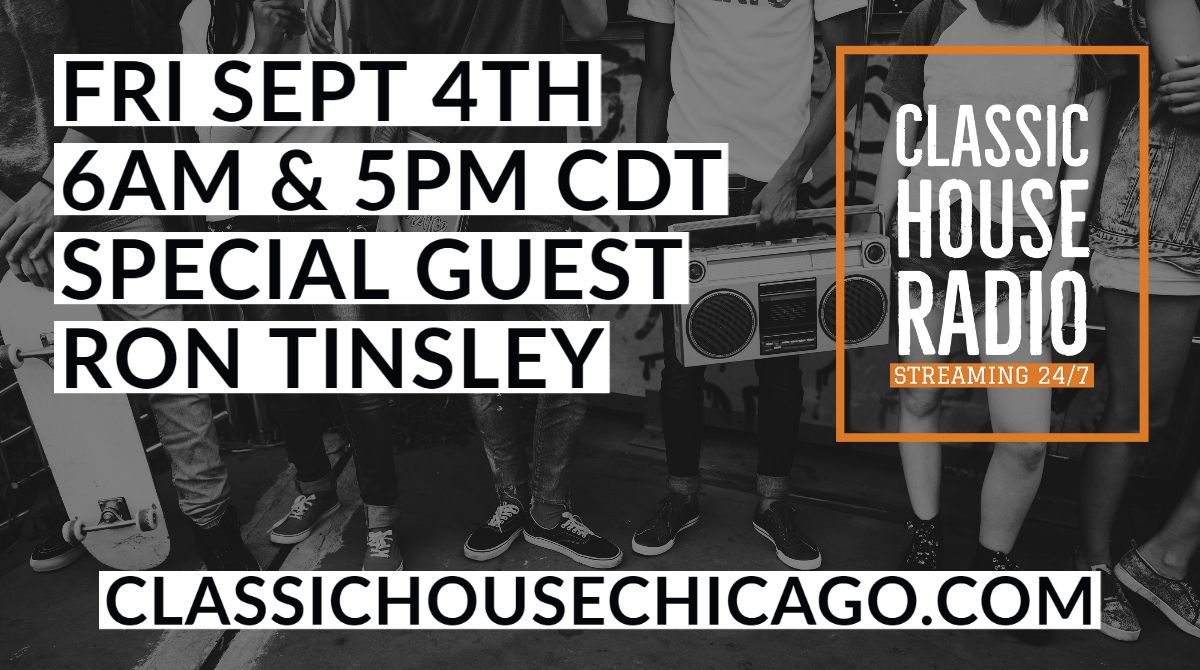 This week on Classic House Radio we have special guest Ron Tinsley (co-host at DaBooth312 WIIT 88.9 FM Chicago, member of Triple Treat Collective. BLKThor Music) Friday September 4th 6am and 5pm CDT. We have a few of his mixes from Mixcloud below. Check them out and give him a follow over there.
Follow Ron Tinsley on Facebook here.
Follow Ron Tinsley on Mixcloud here.
Listen to Classic House Radio.
Check out our Mixcloud page here.
Check out our music page here.
This week's complete schedule for Classic House Radio here.