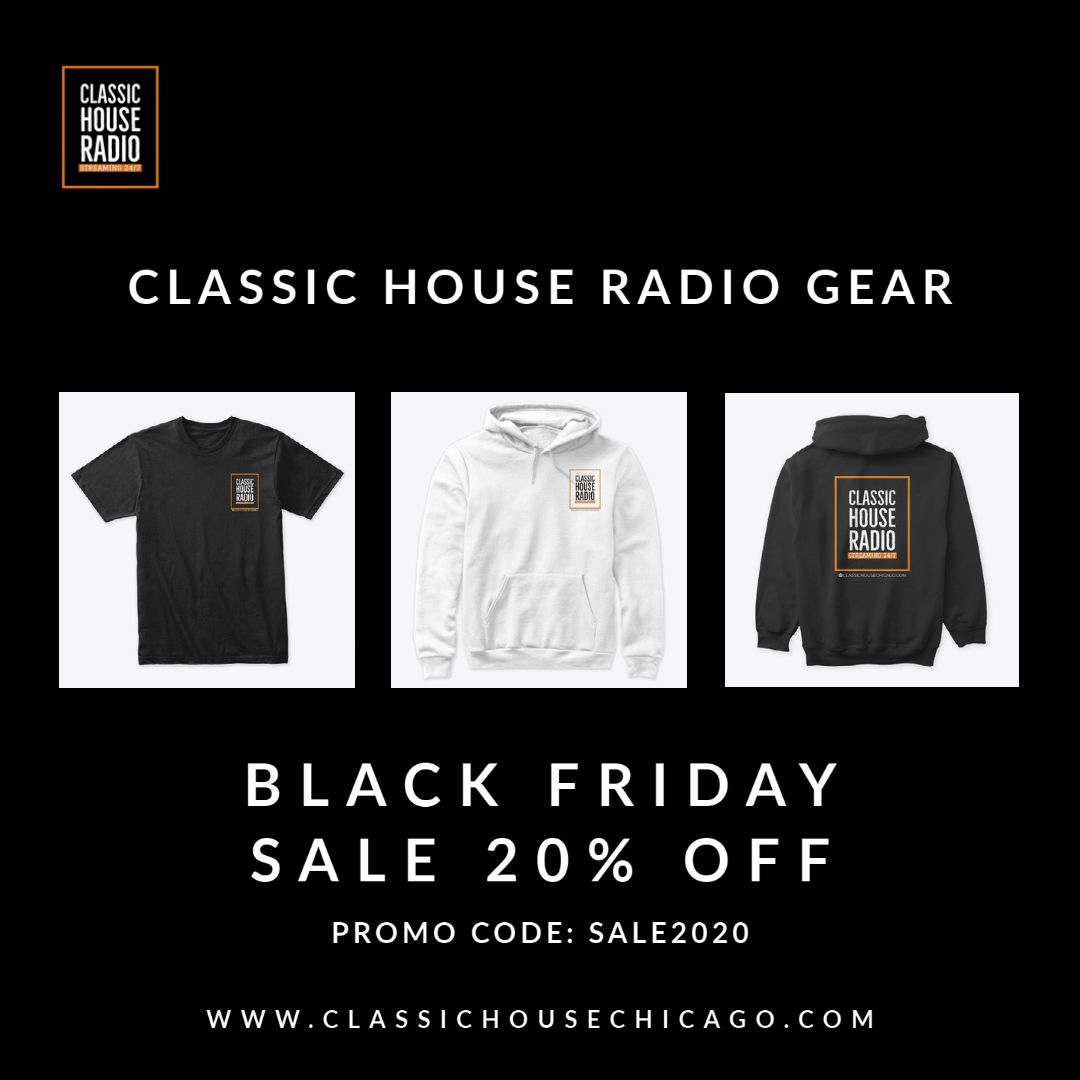 Take advantage of the Classic House Radio's Black Friday Sale right now!!!! Everything is 20% off until Tuesday December 1st, 2020. Just enter promo code SALE2020 at checkout and your good to go. Help support Classic House Radio and be the envy of all your friends with our official gear.
Visit our web store today and receive your order before Christmas. All of our clothing is made from premium materials and also makes the perfect gift.
We appreciate your support and thank you. 
Click here to visit the Classic House Radio Store.
LISTEN TO CLASSIC HOUSE RADIO
Follow Classic House Radio