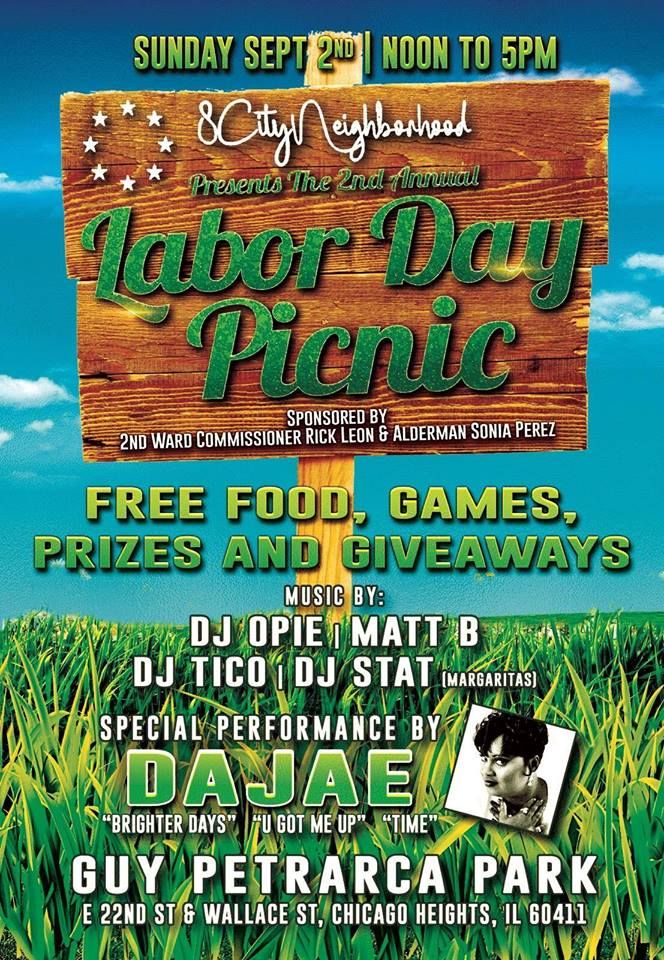 ---
Come out and see Dajae "Brighter Days" Sunday September 2nd at the 8 City Neighborhood 2nd Annual Labor Day Picnic. The place to be is be Guy Petrarca Park, E 22nd & Wallace Street Chicago Heights Illinois 12-5pm. 
There will be free food, games, prizes and giveaways. 
Music by Dj Opie, Matt B, Dj Tico and Dj Stat. 
Hosted by Dj Lorenzo 
Fernando from Classic House Radio will be there and broadcasting live throughout the day.
Follow Classic House Radio